Calling all artistic innovators, hell-yeah raisers and creative trailblazers.
Distinct Daily App
Distinct Daily is an ecosystem for creativity that combines fresh weekly content and curated collections of noteworthy artists on a multifaceted platform. Comprised of creatives in every discipline, the Distinct Daily community aims to empower and challenge other artists.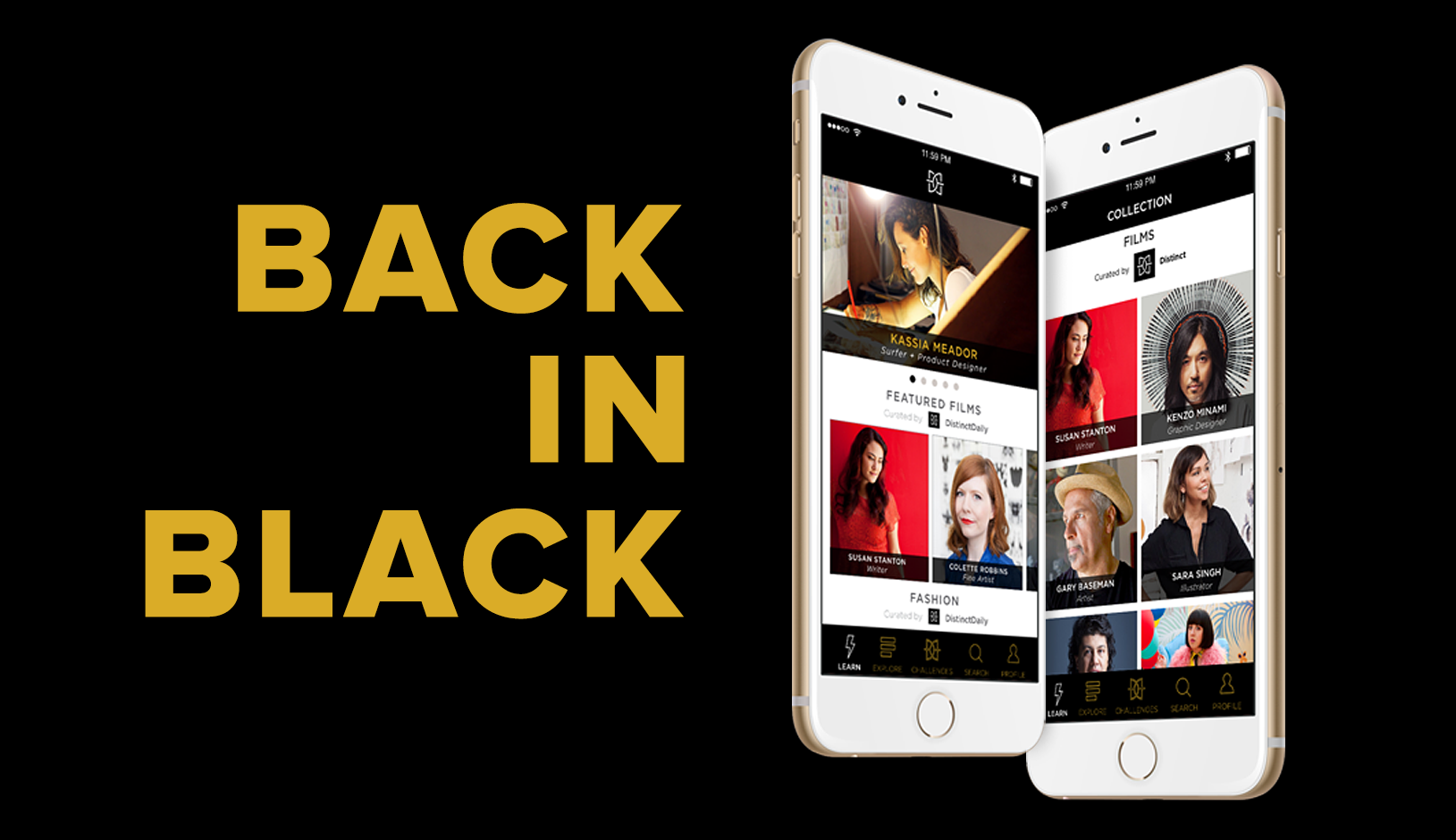 Challenge: After two years on the market, the Distinct app had limited engagement
I joined Distinct Daily in the middle of developing the second sprint as the lead UI designer. Collaborating with the development team in an agile atmosphere, we quickly worked to solve user experience issues and incorporate new features, while working to elevate the overall visual design.
Our first step was to evaluate the users needs and how Distinct could help these users meet their goals and create value. We laid out the data we had access to, white boarded some ideas and thoughts and wrote up our strategy documentation. We discovered that our users wanted to learn and be inspired and to build their brand in the artist community. From this knowledge, we mapped out the direction of the app and features that would achieve these goals.
I begin my competitive research. Looked at what they offered and we brainstormed where we could stand out in this market. Next, came quick low fidelity wireframes, then design comps and prototyping. Each stage I worked tightly with the development team and we had bi-weekly presentations to the stakeholders to build out the overall design and features and then pass off files to the dev team so there were no lulls in the build process.
Staying in constant communication with our remote teams (I love Slack!) - we were able to quickly take brainstorms to wireframes to development of the iOS app, website and mobile. The second sprint launched on iTunes App Store successfully and with minimal issues and we have now turned our attention to our next sprint and continuing to improve the experience and feature, also pushing into an Apple TV app.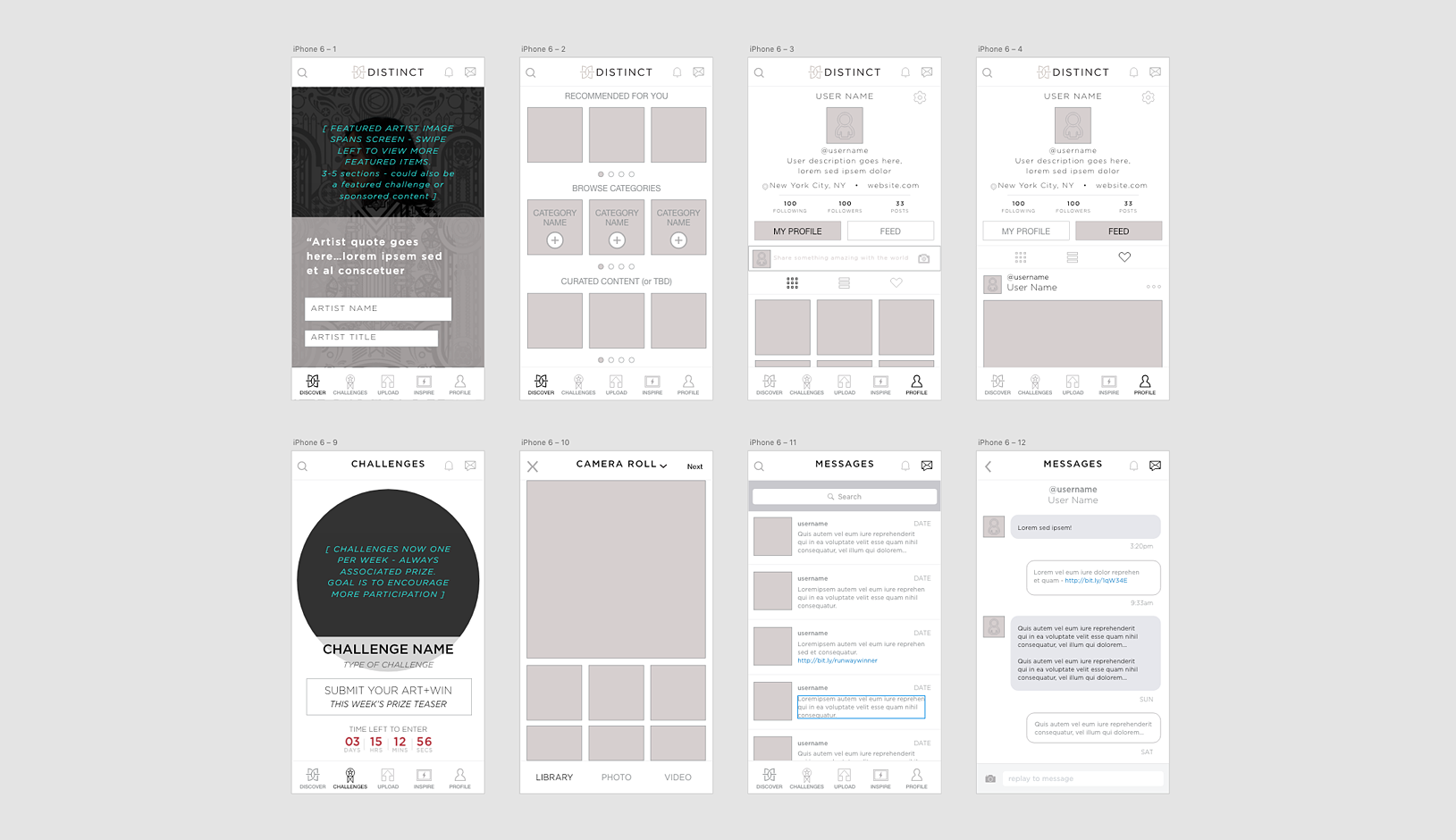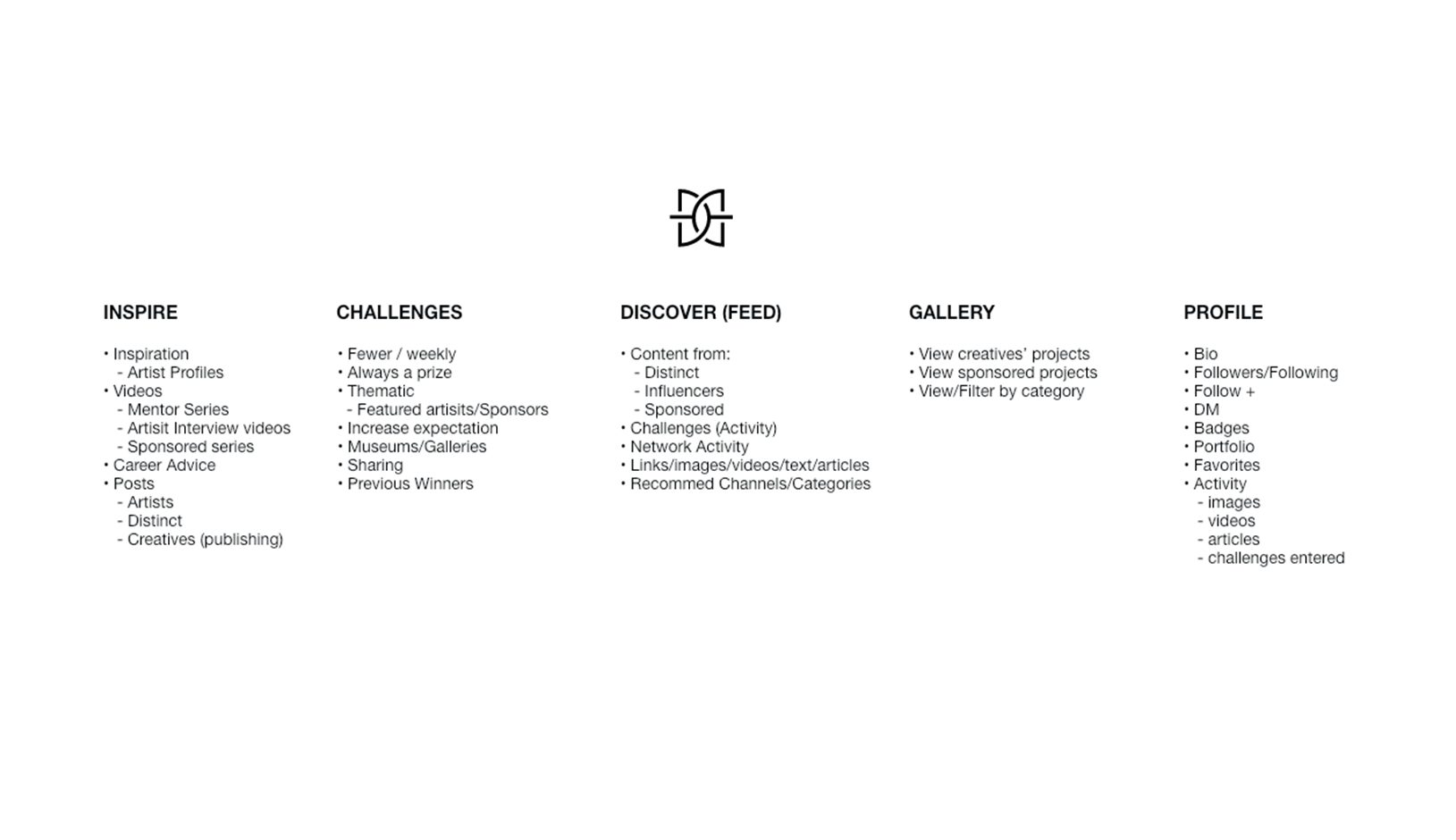 "Billy is both talented and great to work with... very thorough and detailed oriented. I recommend him highly."
Andy Lu, Founder and CEO of Distinct Media, Inc.
Roles
UI/UX Design: Billy Huys
Art Direction: Billy Huys
Strategy: Billy Huys / Gene Sluder
Development: Gene Sluder / Rebecca Dittmar / Erik Larsen